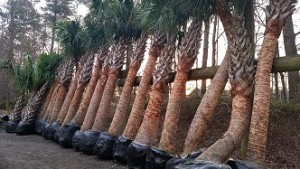 Planning
Set up an appointment to view our wide variety of palm trees at Palm Tree Mart. Our services include visiting your property to help you decide the size, variety and placement of the palms. We also offer a full landscaping design package.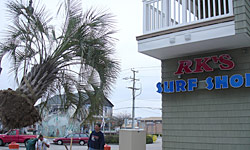 Planting
Palm Tree Mart carefully transports and plants your palm trees using a company owned crane or ball cart depending on the size of your trees.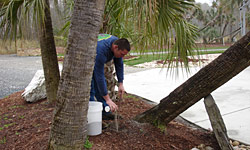 Fertilization
Palm Tree Mart provides a fertilization program or you can purchase our specially formatted palm tree mix.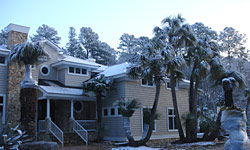 Winterizing
Palm Tree Mart winterizes over 1,000 palm trees in the Tidewater Area. This service includes the wrapping of the 4 varieties of palms that need to be winterized. We begin this service in late fall.